our best-sellers: buy them in your trusted beauty center or here in ours online shop
NEW GLAM: WE WERE INSPIRED BY THE COLORS OF THE EARTH
The new Autumn / Winter collection 2019 /2020 is dedicated to the new glamor and elegance of a transformative, more fluid and inclusive beauty. A face with a perfect and natural complexion, foreground lips and an intense look, all enhanced by choice of colors inspired by those of the earth, for a super chic effect. A palette that ranges from the sophisticated nuances of honey and caramel to beige and leather, ending with rust and camel. Eclectic and hyper-feminine looks are the real seasonal trend.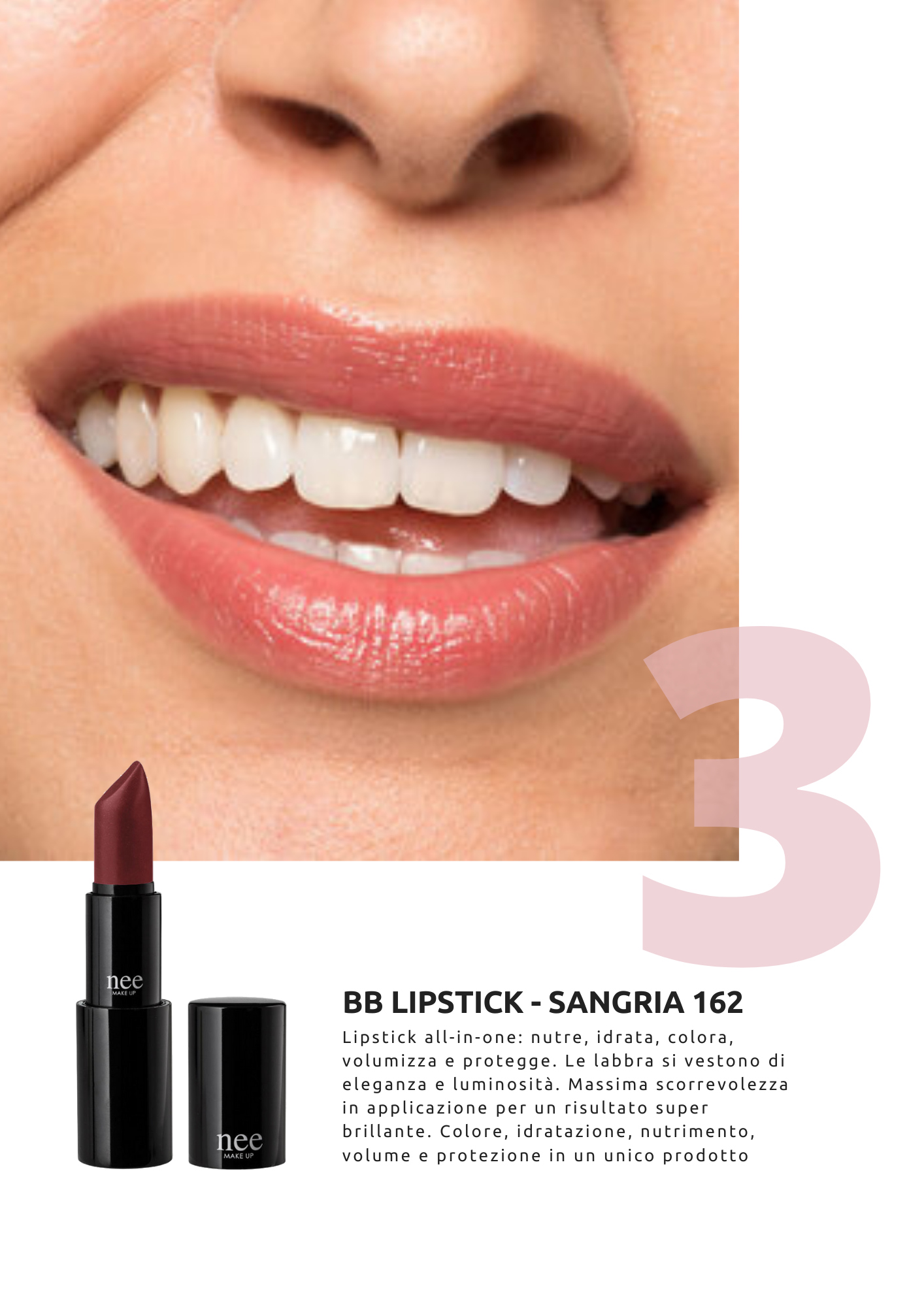 Layering is the name of the beauty routine followed by Japanese women to have perfect skin and lips. Divided into several steps that deeply cleanse and nourish the face and lips, using a series of products in sequence. From this inspiration comes the LAYERING LIP TREATMENT line, a collection entirely dedicated to the care and beauty of your lips.
Nee Make Up Milano Collection Show f / w 2020
We are pleased to share with you the images of our event which was held at the Relais Franciacorta last 22 September. Good vision!
THE ELEGANCE AND CHARM OF NEE MAKE UP MILANO IN YOUR STORE
DISCOVER OUR TRAINING PROPOSAL
ACCESS THE PROGRAM RESERVED FOR PROFESSIONAL MAKE-UP ARTISTS
Follow us, And use the hashtag #neemakeup TO SHARE YOUR BEAUTY EXPERIENCE
ARE YOU A #BEAUTY BLOGGER?
ARE YOU CURIOUS ABOUT OUR PRODUCTS AND WOULD YOU LIKE TO TEST THEM?
GIVE A GIFT CARD NEE MAKE UP
Can be used for shopping in our online shop
Headquarter
RCM Srl
Via Perugino, 2
Seriate, Lombardy, 24068
Italy
Phone: + 39 035 45 242
Fax: + 39 035 45 242 13
Nee Make Up Milan is a professional make-up brand present for over 30 years in the cosmetic market. Our line is characterized by extraordinary performance, the quality of the raw materials used and the high production standards. Innovation, attention to detail, research into combinations, delicacy in formulas respecting the skin are the values that represent the concept of seduction of the brand that aims to represent the elegance and beauty of every woman. Fall in love with our professional make-up line 100% Made in Italy.