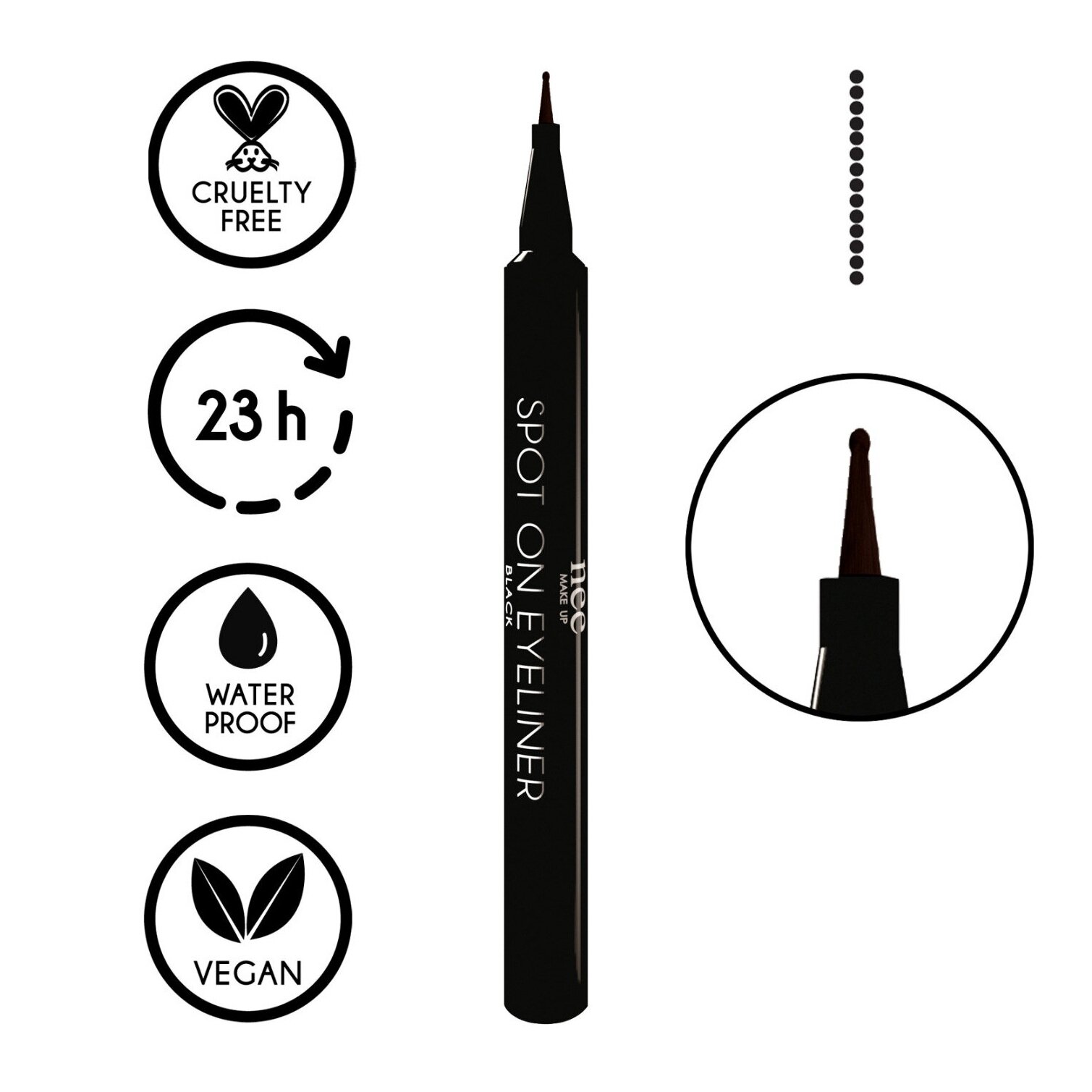 "SPOT ON" BALL EYELINER
Innovative eyeliner with a small ball tip for a simple and precise application. A revolution in the eyeliner world! Very easy to use, ideal even for the less experienced. Intense black to define the eye. Soft and flexible application. Applied between the lashes, like a dotting, it gives a natural and precise effect.
Formula with a high content of natural biodegradable and renewable cellulose-based pearls. The plant pearls create a matte effect and help in the absorption of sebum. The high content of extra-black pigments creates a complete finish and a total color effect.
Free of: Parabens - Raw materials of animal origin
GUARANTEED DURATION UP TO 23 H - WATERPROOF - VEGAN
you might like them